Robust Software Solutions with a Result-driven Approach For Real Estate, Fintech, Healthcare and Hospitality
We offer complete software design, service & support to leverage the power of IT in your business
Welcome to NorthStar Logix
Leverage the Power of Customizable, Scalable and Flexible Digital Products for Continuous Growth
We Provide Software Solutions that are customizable, scalable and truly represent your business philosophy while addressing the needs of your business in a smart way. Our software solutions and services are flexible and aligned with your business goals so you can achieve your big dreams.
A Seamless Start to Success
A robust IT foundation is necessary to give a seamless start to your business in order to achieve a smooth trajectory to success. With experienced software designers like us, you can rest assured that your company took off well in terms of IT.
Customized Software Solutions
Every industry has unique needs. We understand that there is no one-solution-fits-all approach in the software world. Hence, we provide businesses the leverage to maximize their benefit and service through customized software programs with our customized solutions.
End to End Security
Information security is the key to every software and IT program. With our focus on providing a reliable service, we aim to build end-to-end security in our software solutions to keep our client's data and information private and secure in cyberspace.
Real Estate
We provide the real estate companies with software solutions that help them efficiently lock the deals on-time.
Fintech
We help companies improve client relationships and business decisions through robust software solutions.
Healthcare
Our software solutions facilitate a seamless patient experience, organize healthcare data and much more
Hospitality
We help hospitality businesses use data and offer improved customer experience through efficient software solutions
Dedicated to Provide Exceptional Experience
We focus on making user-centric software solutions to provide an exceptional user experience. Keeping in mind the customized needs of every industry we work for, we offer specialized industry-specific solutions to furnish their needs.
Hear from trusted clients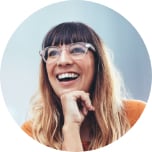 Maria Sanchez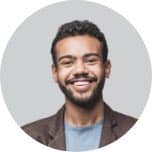 Alex Fernandez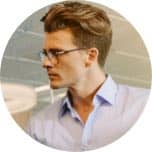 Tom Sanchez
"Lorem Ipsum is simply dummy text of the printing and typesetting industry. Lorem Ipsum has been the industry's standard dummy text ever since the 1500s, when an unknown printer took a galley of type and scrambled it to make a type specimen book."
"Lorem Ipsum is simply dummy text of the printing and typesetting industry. Lorem Ipsum has been the industry's standard dummy text ever since the 1500s, when an unknown printer took a galley of type and scrambled it to make a type specimen book."
"Lorem Ipsum is simply dummy text of the printing and typesetting industry. Lorem Ipsum has been the industry's standard dummy text ever since the 1500s, when an unknown printer took a galley of type and scrambled it to make a type specimen book."
Let's Discuss Your
Software Needs